It is all about numbers. The companies that make the most of thetime and resources available do not hesitate to outsource with a single objective: to lower costs.
And in times when inflation hits organizations hard, saving resources is of vital importance to maintain competitiveness.
In this blog post, we tell you how outsourcing works and how it determines success and which have been the emblematic cases of this outsourcing model.
HOW IT CONTRIBUTES TO SAVINGS
It is good to remember that outsourcing is a mod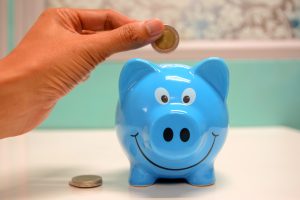 el in which a company hires services from a third party to perform one or several specialized tasks at a defined time.
These specialized tasks are, in general, complementary to the company's core business, allowing team leaders or managers to concentrate on other issues such as planning, strategy, and general improvement.
By delegating specialized tasks to a third party, your company can see immediate changes:
Greater focus on core work

Better planning of growth strategies

Improved innovation processes

And the savings will be seen mainly as:

Lower payroll by designating fixed resources to an external company

No need to invest in technological upgrades in outsourced services

Spare funds to invest in the professionalization of your core staff
The clearest example is hiring an external marketing agency that costs half the monthly salary of five or more employees.
SUCCESSFUL CASES
There have been many successful cases of companies worldwide that have applied –and have been applying– the outsourcing model for years with excellent results.
Among the most famous cases are:
Amazon.

Its FBA (Fulfillment by Amazon) program outsources logistics services for the receiving, warehousing, picking, and packing tasks.

Procter & Gamble.

Since 2001, it has modified its research and development areas, allowing individual entrepreneurs and scientists from other corporations and universities to develop products to be distributed by the company.

Samsung.

Used outsourcing to developing its mobile devices, immediately accelerating its production processes. Based on this labor model, it creates mid-range smartphones.

Skype.

In 2003, the founders of this platform thought of producing communications software and hiring Estonian developers. It became one of the most successful companies in telecommunications.

Toyota.

It resorted to outsourcing to make the most of technology in the production of its vehicles. The outsourced assembly allows the Japanese company to maintain low costs and the on-time delivery of its models.
LOW RISKS
Although the BPO (Business Process Outsourcing) model may involve risks if a company does not make the right choice of specialized service, there are more advantages to this labor scheme.
The investment in outsourcing must follow a virtuous circle to see immediate results. If a company makes a wrong choice, then at the end of the cycle, the risks will be high.
For this reason, the contract signed with the outsourcing company must contain closed clauses and the requirement of results in a certain period.
In many cases, outsourcing can lead to vices such as:
The external company has the expertise but lacks innovation.

It always uses the same strategies for everything

It lacks innovative ideas
It is essential that there is constant feedback between both parties and that there is a pool of other possible specialized external organizations so as not to depend on just one.
In business, there will always be risks, but in the case of outsourcing, you can overcome the disadvantages with careful planning and study before deciding on the contracting organization. 
Don't let inflation and poor planning wreak havoc on your company. For years, the outsourcing model has been the answer, even for the most successful firms worldwide.
It is always advisable to analyze, study and monitor, in advance, the external company that will perform the specialized services.
Kreativa Inc. is a company with fresh and innovative ideas and viable low-cost solutions for small, medium, and big-sized firms.
It guarantees expertise and constant updating of their outsourcing platforms, resulting in a low-risk investment with tangible and verifiable results.
Look at all our products and services, and you will see why it is one of the fastest-growing companies operating in the United States and Mexico.
Trust, presence, culture, and pricing are the four pillars of Kreativa Inc.'s success in a changing and competitive world.