WHAT ARE UNICORN COMPANIES?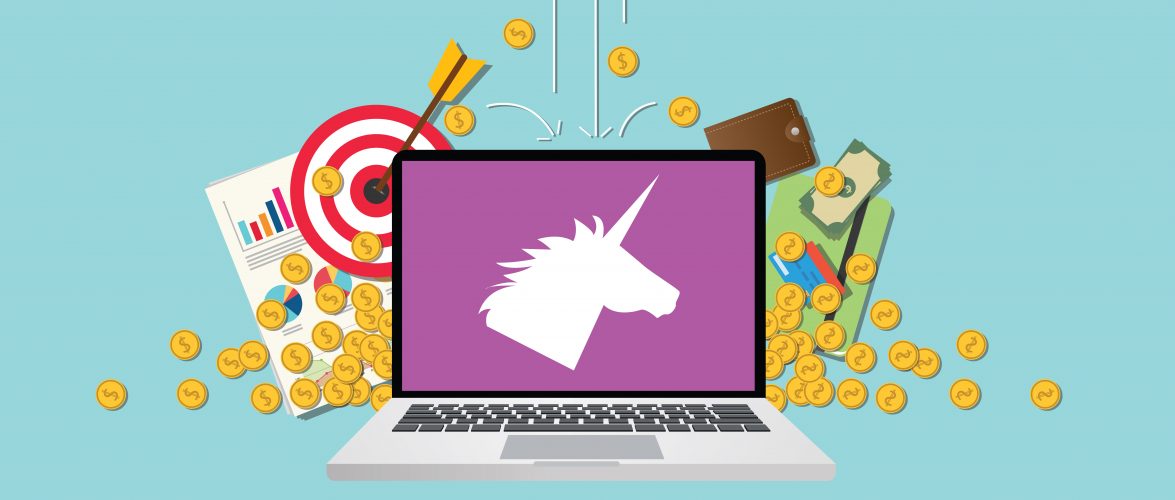 The term is coined by Aileen Lee,  venture capital investor in 2013: unicorn startup. This is the expression the founder of Cowboy Ventures used to refer to those technology businesses that achieve a worth of 1 billion dollars without being quoted on the Stock Exchange.
The classic unicorn company in the business world was born almost a decade before Lee's idea and is non other than Facebook. In fact, the US company outstripped the unicorn concept and was labelled a super-unicorn — a term reserved for those worth in excess of 100 billion dollars. When Mark Zuckerberg founded Facebook together with Eduardo Saverin, Andrew McCollum, Dustin Moskovitz and Chris Hughes, he was only 20 and that — the insulting youth of its founders — is one of the defining characteristics for most of these unicorn companies. What's more, 90% of the founders of these companies share a common past, either academic or professional.
Unicorns and Venture Investing
Since the publication of Lee's article, the term has become widely used to refer to startups in the technology, mobile technology, and information technology sectors—usually at the intersection of all three—with very high valuations questionably supported by their fundamental finances.
Benchmark Capital partner and investment guru Bill Gurley wrote about the difference between late-stage private capital fundraising and an IPO in a blog post, saying that "an unprecedented 80 private companies have raised financings at valuations over $1B" since the 2010s, and that "late-stage investors, desperately afraid of missing out on acquiring shareholding positions in possible 'unicorn' companies, have essentially abandoned their traditional risk analysis."
Valuations of Unicorns
The value of unicorns is generally based on how investors and venture capitalists feel they will grow and develop, so it all comes down to longer-term forecasting. This means their valuations have nothing to do with the way they perform financially. In fact, many of these companies rarely generate any profits when they first get running.
Current Unicorns
Far from being merely mythological creatures, unicorns are a regular feature in popular business and finance discussions. Some familiar U.S.-based unicorns include Uber, Airbnb, SpaceX, Palantir Technologies, WeWork, and Pinterest. China claims a number of unicorns as well, including Didi Chuxing, Xiaomi, China Internet Plus Holding (Meituan Dianping), and Lu.com.
Were you aware of this term? Do you know any other Unicorn companies?
If you do, share them with us, let us know what you think!