Did you know that current job openings far outnumber the workers willing to fill them in the United States?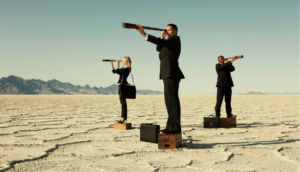 The challenging human capital shortage numbers are occurring in areas ranging from education and healthcare professionals to technology experts, to name a few.
According to the federal Bureau of Labor Statistics, as of the last days of August, there were 5.46 million unfilled job openings across the country.
This phenomenon has two troubling implications:
Companies must offer higher wages.

This leads to inflationary pressure at levels not seen since the 1980s.
Worse, many experts believe that talent shortages will be a long-term feature of the United States economy, not only because of the Great Resignation but because of the demographics.
The population growth in the United States is at the lowest level in its history, and forecasts are that the trend will continue. This will undoubtedly further exacerbate the talent shortage.
Root Causes
ManpowerGroup's figures are conclusive: In the United States, three out of four companies (75%) report a talent shortage and severe difficulties in hiring staff, the highest figure in the last 16 years.
A study by this consulting firm indicates that among the leading causes of the lack of talent in organizations is the uneven growth of the economy, as some markets recover while others continue to lag behind, hampered by COVID-19 variants, company closures, and supply chain problems.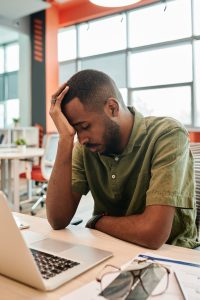 These factors lead to companies recording:
Increase in job attrition rates

Rise in job vacancies 

Early voluntary departure of new employees (less than 18 months).
In fact, a survey by the United States Chamber of Commerce (U.S. Chamber) is even more telling. 
When asking people who lost their jobs during the pandemic why they do not return to their workplace, the U.S. Chamber found that:
33% of the women interviewed said they needed to be home more to care for their children or other close family members

28% of men said their industry was still suffering, and there were no good jobs in the labor market
Other findings that explain the talent shortage in companies:
Burnout and depression among employees

Employees over 55 prefer to retire

Young people opt for better education before entering the job market
The Battle for Talent
The result has been a fierce war between companies that search for skilled employees, although not always with positive results.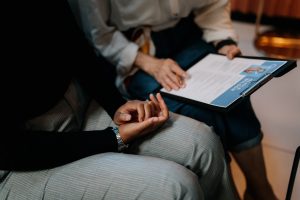 An example was Intel's announcement of a $20 billion plant to fabricate semiconductors in Ohio. According to the company's CEO, that location was decided based on the "talent" it expects to find.
Intel's recruitment strategy includes above-average salaries and the promise of reward bonuses.
Thus, in this "battle" for talent, companies identify five unforeseen costs:

They lose sales opportunities, as salespeople cannot convince potential buyers.
Current staff suffer from "over-commitment syndrome," which leads to errors, delays, friction in relationships, decreased morale, and burnout, leading to increased turnover.
Rising overtime pay costs

Continuous solutions to understaffing become bad habits, leading the team away from further professionalization

New hires do not receive sufficient attention in the onboarding and training processes.
SOLUTION
Companies have many ways to deal with talent shortages, but the simplest and most cost-effective is business process outsourcing or BPO.
BPO is a worldwide trend for companies of different niches and sizes with guaranteed results.
Outsourcing brings enormous benefits that include, in addition to cost reduction, improvements in service or product quality, increased workforce efficiency, and flexibility to set new goals.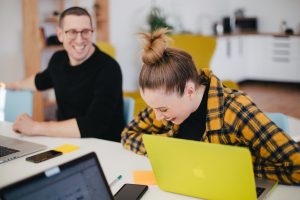 With BPO, companies have within their reach:
High availability of qualified talent

Low operating costs

Speed and quality of services

Retention of human capital due to lower attrition.
Every organization should know that the BPO model is aimed at executing secondary processes, not the "core" of the business.
NEARSHORING
Companies that opt for the BPO model also have a wide range of possibilities by resorting to nearshoring.
This undeniable global trend makes processes even easier due to the physical proximity of the companies involved in services outsourcing.
Nearshoring emerges as an alternative to offshoring, which is the outsourcing model that many companies around the world have applied and in which activities or processes are sent to a distant country, China being the most common example.
The changing world has made nearshoring more popular, which proposes the same services or activities, but from a location closer to the company that hires the service.
ADVANTAGES 
More and more companies adopt this strategy because of all the possibilities offered by a contracting company such as Kreativa.
The advantages that an organization obtains with nearshoring are that the hiring firm:
Has knowledge of the culture or language.

Works with compatible hours

Maintains constant communication and ease of travel

Reduces process time

Engages in the protection of intellectual property

Knows the market better 
The talent shortage will continue in the short, medium, and long term. For this reason, U.S. companies must look for alternatives. And one is to turn to the BPO model.
Outsourcing to Kreativa Inc. has the advantages of geographic proximity, cultural knowledge, language, and similar hours. It also represents significant savings because the companies do not need to allocate extra resources to search for and retain talent.
Kreativa is a firm with years of experience in the BPO industry that offers talent, speed of the process, quality, and a wide range of services that adapt to the most pressing needs.
Now is the time to engage with an experienced and reliable BPO firm such as Kreativa. Visit our website https://www.kreativainc.com/ and contact us by phone: 
1 312 625 0570 or email: info@kreativainc.com
LINKS 
https://www.cnbc.com/2022/06/13/worker-shortage-supply-chain-crisis-fuel-2022-top-states-for-business.html
https://www.cnbc.com/2022/05/24/great-resignation-to-continue-one-in-five-likely-to-switch-jobs-pwc.html
https://go.manpowergroup.com/talent-shortage
https://www.uschamber.com/workforce/understanding-americas-labor-shortage